The second book in the Slayers MC Series, Hard Ride, is now available!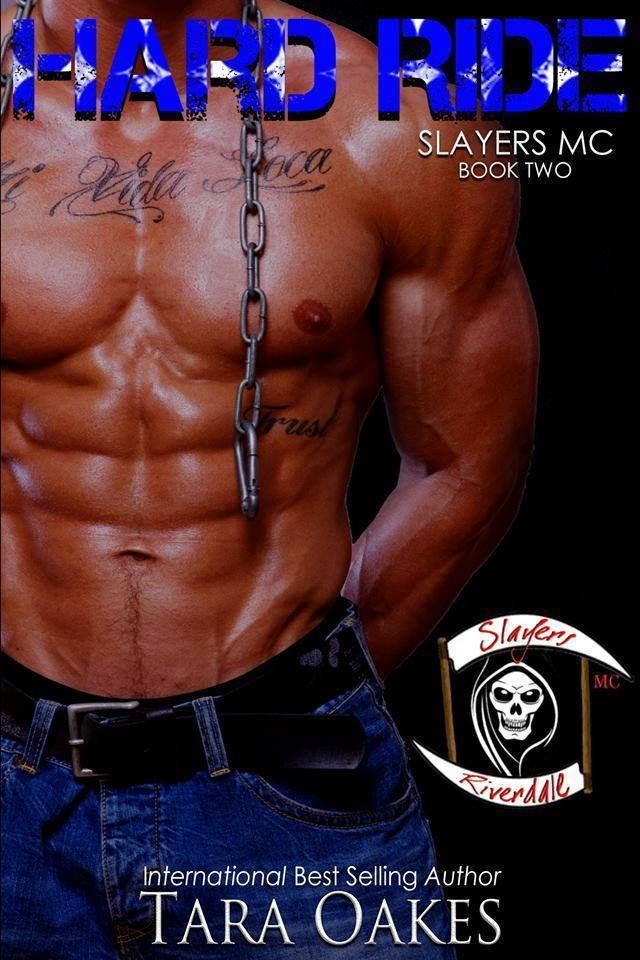 *** Warning: this book is intended for those over 18 yrs old due to violent, sexual, and mature content. ***
Dawson McCade, president of Riverdale chapter of The Slayers MC, has everything under control for the moment, although he knows it could change in an instant. The Conquistador drug Cartel is being held at bay thanks to the last minute kidnapping of the Cartel leader's daughter, Caterina Jimenez.
Dawson knows they're nipping at his heels, though, just waiting for the opportunity to strike. It's up to him to think ahead and find a way to make this temporary truce between them last… otherwise it'll be an all out war. One Dawson has doubts about winning.