Aden Lowe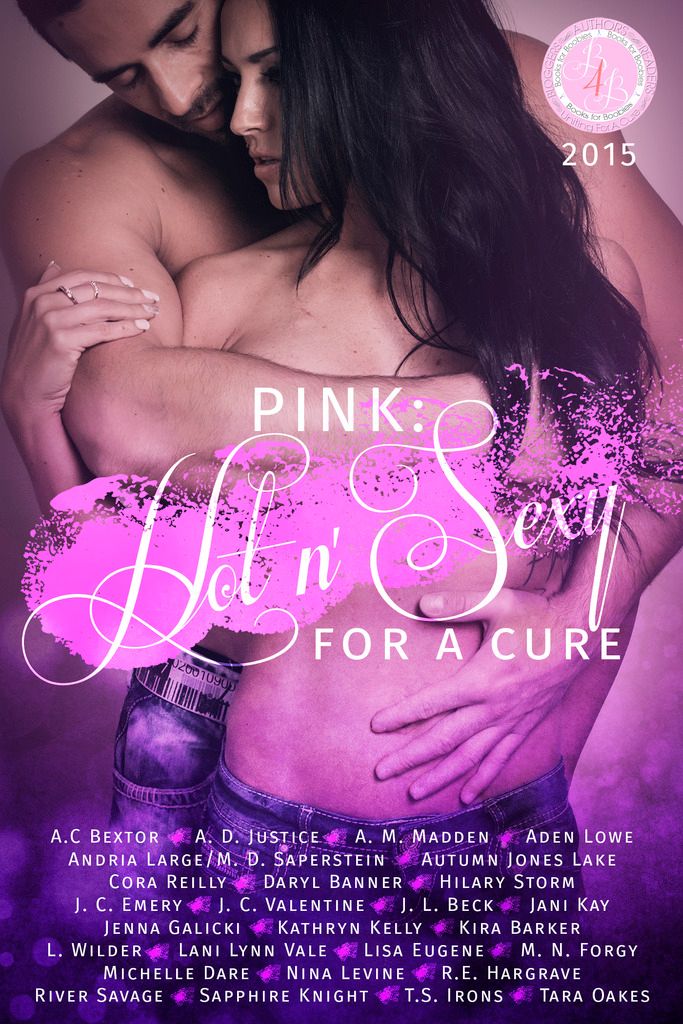 Join 28 of today's hottest romance authors as they introduce you to their most memorable and beloved characters in an all-new, exclusive, scorching scene. All proceeds of this year's anthology will be donated to The National Breast Cancer Foundation, to help support women in need of mammograms.
To be released on October 1st, 2015 and only available for a limited time!
The participating authors include:
AM Madden

A.C Bextor

A.D. Justice

Aden Lowe

Andria Large/M.D Saperstein

Autumn Jones Lake

Riley, Daryl Banner

Hilary Storm

J.C. Emery

J.C. Valentine

J.L. Beck

Jani Kay

Jenna Galicki

Kathryn Kelly

Kira Barker

L. Wilder

Lani Lynn Vale

Lisa Eugene

M.N. Forgy

Michelle Dare

Nina Levine

R.E. Hargrave

River Savage

Sapphire Knight

T.S. Irons

Tara Oakes
Like the Books for Boobies Anthology Page on Facebook: https://www.facebook.com/Booksforboobies?fref=ts
And join the release event on Facebook on October 10th for giveaways and takeovers by some amazing authors! You can join here: https://www.facebook.com/events/848802388568135/
Share these images to spread the word about this marvelous anthology!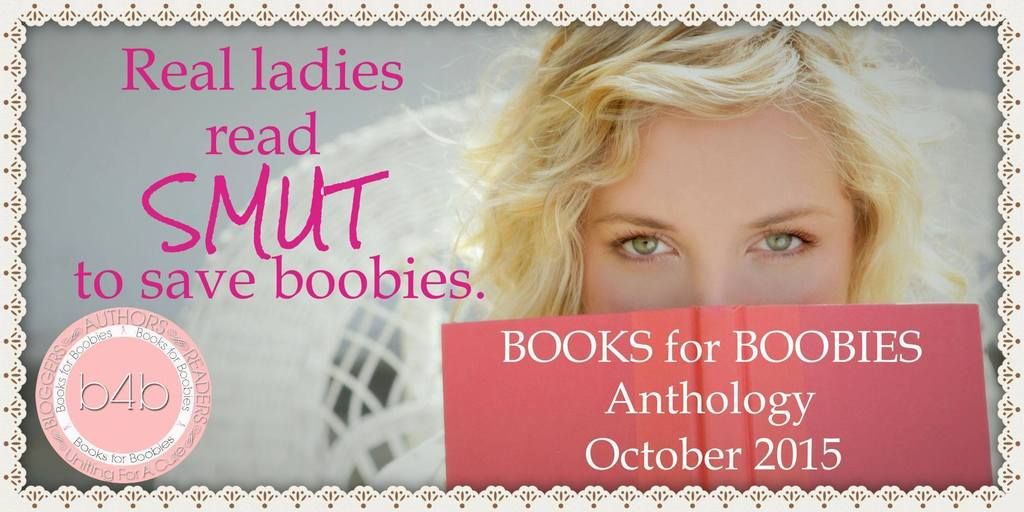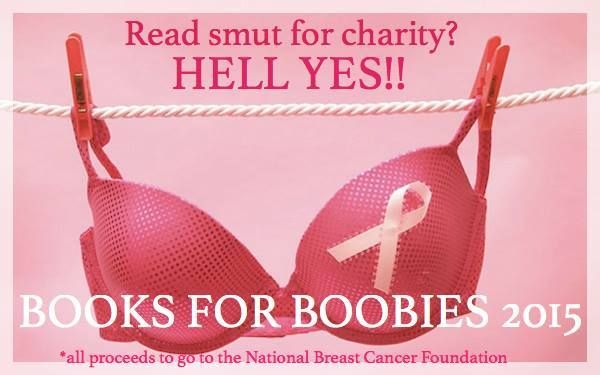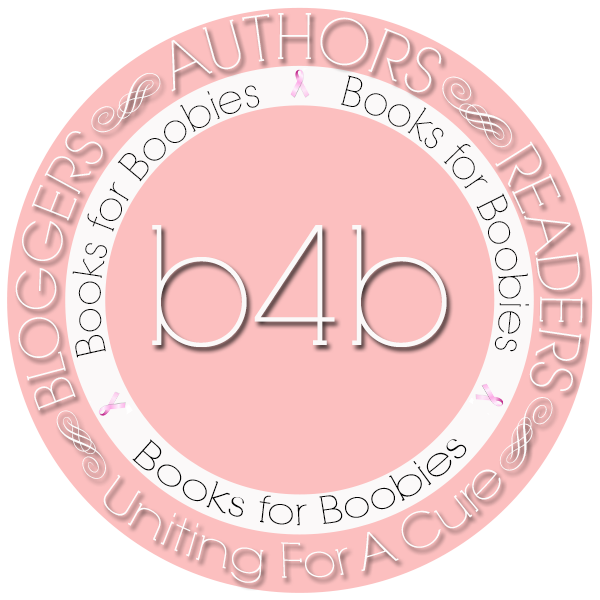 Dom Wars – Round One

Dom Wars Round Two

Dom Wars Round Three: Round Three

Dom Wars – Round Four

Dom Wars Round Five

Dom Wars: Round 6
Blurb
When Gladiator Inc, an adult toy company expands their market to familiarize the 'vanilla' world with the elements of BDSM, the result is a pay-per-view reality show with video feeds streamed live to subscribers. The show, Dom Wars, is a competition to determine the Top Dom that will become the spokesperson for the company.
The contestants all wear cameras to film every moment and angle of the competition, while they complete various challenges to determine who has ultimately Dominated various elements of themselves.
The hero and heroine of the series, Lucian Bane and Tara Reese, have barely made it into the Sixth and Final Round of Dom Wars. This week-long Survival Round will determine the Top Dom, once and for all.
The contestants are taken to an uninhabited island, where they will have to cross formidable jungle terrain. First Dom to reach the boat anchored on the other side of the island wins the million dollars and the title.
Seems simple. Except Lucian's old adversary, the Sadist Jase Duff from Round One, has been tasked with making sure none of the five teams make it to the boat.
If he is successful, he wins the prize, only it's not money that Jase Duff cares about, its revenge on Lucian and Tara. And his sadistic need to inflict pain makes it game on.