comtempory
Possessed by You by J.M. Walker
My rating: 4 of 5 stars
Amazon 1-click:Possessed by You (Torn Trilogy Book 1)
Releasing control is relief…
I was warned about men like Brett Maclean.
He was dark and thrilling, intense and controlling. And he captivated me from the very start. He unleashed something inside of me like no other. His bad rep and troubled past drew me to him like gasoline feeding a flame.
With just one taste, I felt the danger in him, the uncontrollable power that left me breathless. The passion consumed me. Fast and hard.
Temptation couldn't guard my heart. I should have known a man of such raw and wild desires came with competition.
Possessed by You is the first book in the Torn Series by J.M. Walker.
When I started this book I wasn't sure if I was going to like this book but damn I fell in love with Brett. Brett is the tortured alpha male who needs to control everything in his life. Evvie is the innocent bartender who has lived her entire life being controlled by her over possessive brothers.
His lips grazed my ear before he bit down gently. "I want to f**k you, Evvie."
How could you not want to pick up this book when you have a line like this in the first chapter. This book was HOT HOT HOT!!
"I'm falling in love with you, Evvie. There, is that less cryptic for you"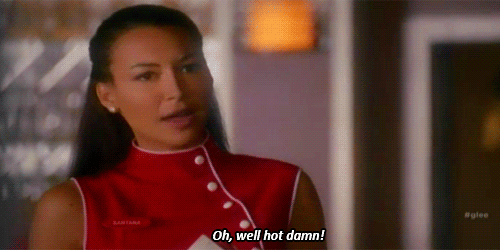 The Seduction 4 by Roxy Sloane
My rating: 5 of 5 stars
The shocking, filthy serial comes to an explosive conclusion. Prepare for the most thrilling seduction of all…
There's not a woman in the world who won't spread her legs for me.
Admit it, you're already wet, imagining my hands gripping tight around your wrists, holding you down. Showing you what a real man's cock feels like buried all the way to the fucking hilt.
I was the Seducer, the best damn night of your life. But all that's behind me. Now I only want one thing.
Keely Fawes.
My secrets destroyed her. My quest for revenge tore us apart. But now I know she's in danger, there's nothing I won't do to keep her safe.
This girl is everything to me, and I won't stop until I claim her completely.
Her body.
Her mind.
Her heart.
This had to be one of the best series I've read in a while! This four book was amazing and extremely well written. Some authors would have hurried through the final book just to get all the questions and loose ends tied up, however Ms Roxy Sloane did not. This book picks up a few days after book 3 with Keely still trying to wrap her hear around finding out the truth about Vaugh. Ladies you are in luck. It doesn't take that long for our favorite filthy talking alpha man Vaugh to make his way back into Keely's life.
Before you start this final book make sure you have the time to sit down with no interruptions. You will not want to put this book down once you start. You will have questions answered early on but you will be give so many more questions, a nice mixture of give a take. I will say that I'm proud as hell that Keely does give Brent and Carter EVERYTHING they deserve.